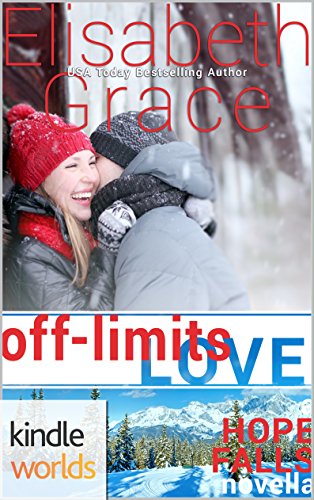 USA Today Bestselling Author, Elisabeth Grace, brings a sweet and sexy story of two people who never meant to fall for one another to the Hope Falls Kindle World.
About the Book
Georgia Reynold's plan was easy. Travel to Hope Falls. Nail the interview. Fly back across the country and pack her bags to begin her new life.
You know what they say about best laid plans…
Everett Bishop has spent the last three years roaming the country, desperate to forget that one tragic night. When he meets his cousin's friend, he's reminded that life and love will always find a way of catching up with you–whether you're ready or not.
Georgia has no idea what the future holds, but she's hopeful it might include Everett. She's found the chink in his armor, but will he drop his shield and surrender?
Other Books in "Saltwater Springs"