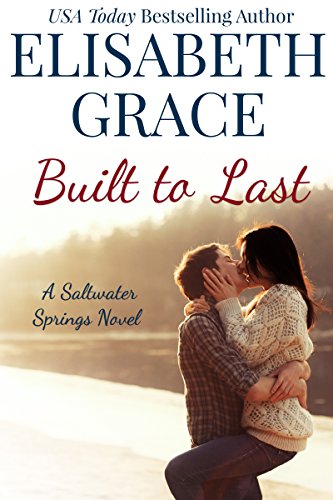 Built To Last
A new emotional, second chance love story from USA Today Bestselling Author, Elisabeth Grace.
About the Book
At seventeen, the small town of Saltwater Springs had been everything to Scarlett Devereaux—as had her boyfriend Luke. Never had she imagined she'd have to leave them both behind—until the night that changed everything. A decade after skipping town Scarlett returns to start over in the only place that ever really felt like home. But when nothing goes as planned, she's forced to turn to Luke for help.
With a drunk for a dad and a mom making pocket change at the local diner, no one ever thought Luke Garrity would amount to anything. After building a successful contracting business he's proven everyone wrong professionally, but things in his personal life are upside down. Making it the exact wrong time for Scarlett to return to Saltwater Springs.
With a history of devastation and heartbreak between them can Scarlett and Luke make amends, or will secrets from the past threaten the foundation of Scarlett's new life? Were Luke and Scarlett really built to last?
Other Books in "Saltwater Springs"